Meet Sandvik at TCT Japan 2020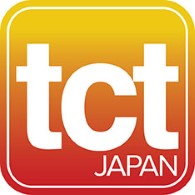 Sandvik will participate at the upcoming TCT Japan 2020, January 29-31, to showcase our offering and several additive masterpieces in booth 4S-A04.
Situated in vibrant Tokyo, TCT Japan offers an opportunity to penetrate the design and manufacturing industries of one of the world's top ten manufacturing countries. Sandvik with the ambition of sharing expertise, challenges, and best practices.
Premium content - premium attendance
Being a provider of engaging content to several other exhibitions within the additive manufacturing (AM) industry, TCT Japan presents a program that caters to attendees from every level of the additive manufacturing spectrum. This, they claim, is what enables their list of participants to include many - if not most - key players on the Japanese AM market.
As metal AM keep evolving toward industrialization, several technical challenges need to be resolved to accelerate adoption of the technology across a wider range of markets. While much attention in the additive arena focuses on revolutionary designs and printing techniques, innovation at material level is equally important – as well as the most optimal post processing methods for each AM-component. With more than 150 years in the metal industry, Sandvik has well-established and leading expertise across the whole AM-value chain: materials, printing, and post processing. Through our world-leading Osprey® metal powders, we also proudly offer the widest range of AM-alloys around – including materials tailored for particularly demanding applications.
Printing is only one of seven steps you need to master to obtain a perfect AM component. The steps before and after the printing are equally important - as we highlight through our "plan it - print it - perfect it" process.
Apart from bringing several additive masterpieces and components with us to Tokyo, you will have the opportunity to discuss your additive challenges with Sales Manager and materials expert Dr. Paul Davies. Visit us at Booth 4S-A04 at TCT Japan 2020 to find out more!