Metal powder for AM
Explore metal powder for Additive Manufacturing
Check our range of metal powder for additive manufacturing that are available for online orders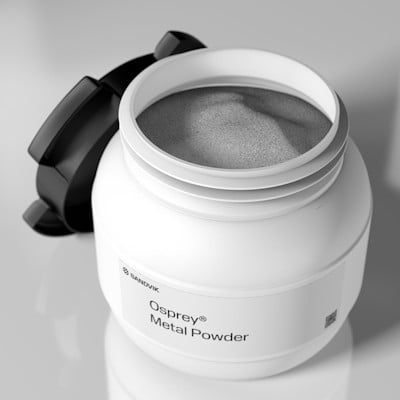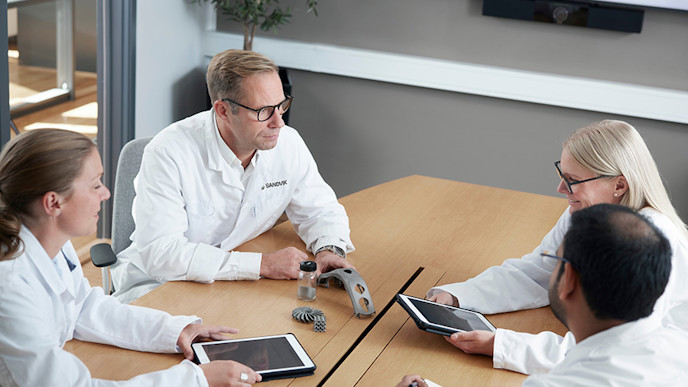 We strive to provide you with the best possible solution and are all ears to your needs and challenges. Browse our FAQ or send us your questions, feedback, and input.
Questions and feedback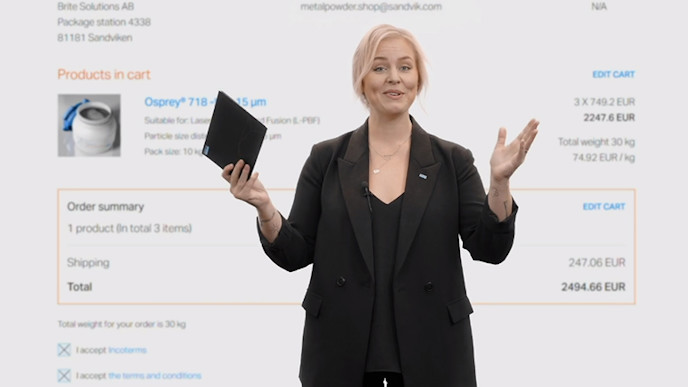 Watch the full walkthrough of Osprey® Online to learn how to register an account with us, add more users to your company profile, the ordering process and more.
Webshop tutorial
Webshop
Contact us
If you have questions about our products, the webshop, your account or order, please send us a message.